State Requirements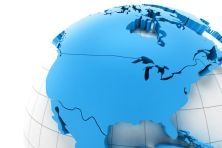 Currently there are 42 States and the District of Columbia (DC) that require continuing professional competency (CPC)  for licensed Professional Engineers. If you are licensed in any one of these States or DC, then you need to satisfy the continuing education PDH or CEU requirements mandated by your Licensing Board. For specific information regarding your PDH requirements, click on your state of licensure listed on  the right side of this page.

The following is a statistical summary of the general or common requirements among these states:
 
States that pre-approve continuing education sponsors
Six states pre-approve continuing education sponsors. These pre-approval states are:
Florida
Indiana
Maryland
New Jersey
New York
North Carolina
CEDengineering.com is a Board Approved PDH and CEU online provider of continuing education engineering courses for Professional Engineers in all six states listed above. Please click on Approved Sponsor to view our approval letters issued by the aforementioned State Licensing Boards.

States that do not require pre-approval of continuing education sponsors
All other states do not pre-approve sponsors or courses. It is ultimately your responsibility to ensure that the courses you select are in compliance with the requirements of your State Licensing Board.

Generally, online distance learning is accepted by all State Licensing Boards provided that:
The course or activity is "a course or activity whose purpose and objective are clear with a content that will maintain, improve or expand the skills and knowledge of the licensee's field of practice", as stated in the NCEES CPC Guidelines.

The completion of the course can be independently verified by issuing a quiz and grading it with the results being maintained by the continuing education provider for a period of time specified by each State Licensing Board.
For your convenience, CEDengineering.com courses are in compliance with all State Licensing Boards as they are prepared in accordance with the NCEES CPC Guidelines. Furthermore, our courses are supplemented with a professional quiz process intended to evaluate the engineer's effort to strengthen and maintain competency in the technical, managerial, or ethical fields.

As such, CEDengineering.com courses are accepted by all the non-preapproval State Licensing Boards. So, if you complete a CEDengineering.com online course that your licensing board does not accept for any reason, not only we will refund you the full purchase price of the course, but we will offer you a replacement course of equivalent number of PDH or CEU credits at no additional cost. (Refer to our 100% Satisfaction Guarantee policy.)

States that limit the number of online distance learning PDH's
The following states impose limitations on the number of online distance learning (non-live interactive instruction) PDH's that can be earned each renewal period as follows:
Illinois – up to 10 PDH's for Structural Engineers only
Iowa – up to 10 PDH's
Nebraska – up to 7.5 PDH's
New York – up to 18 online PDH's of "Educational Activities"
Ohio – up to 6 PDH's
Wisonsin – up to 17 PDH's
All other states have no restrictions on the number of online distance learning PDH's that can be earned each renewal period through online continuing education.

States that require recordkeeping and reporting
You are ultimately responsible for maintaining and submitting all records of your course activities required by your State Licensing Board. Therefore, we highly recommend that you print the "Certificate of Completion", prepare a PDH Activity Log for your records, and submit to your State Licensing Board when requested.

For your convenience, CEDengineering.com maintains your PDH course activities in your account history indefinitely. As such, you can access your account at anytime to retrieve your PDH course activities. However, CEDengineering.com is not required to report your PDH course activities to any State Licensing Board.

If you have any question on how to maintain and report your PDH credits to your state of licensure, or how to retrieve your PDH records from your CEDengineering.com account history, or about your state PDH requirements in general, please contact us at info@cedengineering.com.