Course Provider Qualifications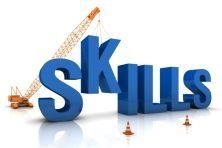 If you wish to join our elite team of Course Providers, CEDengineering.com requires you to have one of the following credentials along with work experience related to the subject matter you wish to teach:
Professional Engineer license; or
Doctorate Degree in Engineering from an accredited university.
This ensures that you have acquired the necessary knowledge and experience to provide continuing education courses to professional engineers.

If you wish to be considered for this opportunity, please email us your updated resume along with summary of the proposed topics for our review and consideration. Upon approval, we will send you the appropriate agreement for your review and execution prior to proceeding with course preparation and submission.

If you need any additional information on how to qualify as a CEDengineering.com Course Provider, please contact us at info@cedengineering.com.