Corporate Profile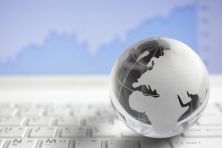 CEDengineering.com is the official website for Continuing Education & Development, Inc. which was incorporated on June 26, 2006 in the State of New York. Today CEDengineering.com is one of the leading continuing education providers in the United States and abroad.
 
Mission Statement
To provide engineering PDH and CEU continuing education programs to Licensed Professional Engineers to enhance their engineering knowledge and competence as well as to assist them in fulfilling their Continuing Professional Competency (CPC) requirements by earning their PDH and CEU credits mandated by their respective State Licensing Boards.

Staffing Capabilities
CEDengineering.com is supported by highly qualified subject matter experts, who are also Licensed Professional Engineers or professionals with advanced degrees. Some of these professionals serve on the Course Evaluation Committee to ensure that the course content is in accordance with sound engineering principles prior to getting it published. CEDengineering.com is also supported by professional staff including technical, operational and administrative personnel as well as website administrators and information technology experts.

Online Learning
Developed and maintained by professional engineers and information technology experts, CEDengineering.com is a fully automated user-friendly continuing education learning center. It was designed with the flexibility to provide the engineering professionals with PDH and CEU Online Courses, Discount Packages, Live Webinars, Video Presentations, Interactive Courses, and Time and Monitored Courses from the comfort of their living quarters, workplaces, or wherever they are worldwide. Our server is programmed to create individual and corporate accounts, purchase courses and process payments, conduct and grade quizzes, issue "Certificates of Completion" and "Purchase Receipts", send automated notifications, maintain databases, and keep records of PDH and CEU activities at all times. Our website is also integrated with select functionalities of key external platforms to provide you with a state-of-the-art online learning experience while keeping it seamless.

Engineering Courses
CEDengineering.com continuing education PDH and CEU Online Courses, Discount Packages, Live Webinars, Video Presentations, Interactive Courses, and Time and Monitored Courses cover a broad range of engineering subjects to accommodate engineers with various technical backgrounds. They are designed with a "clear purpose and objective to maintain, improve, or expand the skills and knowledge relevant to the licensee's field of practice". Our courses comply with the NCEES CPC Guidelines and are accepted by all State Licensing Boards mandating Continuing Professional Competency (CPC) requirements. Our Online Courses and Video Presentations are also supplemented with a professional quiz process intended to evaluate the engineer's effort to strengthen and maintain competency in the technical, managerial or ethical fields. To view our credentials, please click on Approved Sponsor and Accepted Courses.

Course Providers
CEDengineering.com prides itself on partnering with Course Providers based on their educational background and specialized expertise in the field of engineering. Most of our Course Providers are Licensed Professional Engineers; others are distinguished by their advanced degrees such as Ph.D. in engineering. Their credentials are complemented by their many years of engineering experience. Much of the subject matter they teach is directly related to their extensive field experience, day-to-day work activities, making them highly qualified subject matter experts.