CED Newsletter Subscription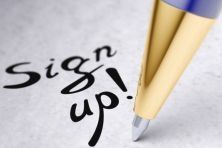 Our CED Newsletter is your gateway to our new online PDH and CEU course releases, special promotions and continuing education updates nationwide.

Here are some of the benefits you gain as a CED Newsletter subscriber:
Get an instant 20% off on all our continuing education programs for the next 30 days.
View our latest online PDH and CEU course releases covering a variety of engineering topics.
Find out about any continuing education updates released by your state licensing board.
Get special promotions on a variety of our continuing education programs.
So to stay connected and remain ahead, take advantage and subscribe to our CED Newsletter by completing and submitting the form below: