Course Provider Biographies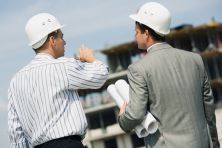 CEDengineering.com prides itself on being selective with PDH and CEU subject matter experts based on their educational background and field of expertise. Our course providers are selected based on the following criteria:
Must be Licensed Professional Engineers or
Must hold a post-graduate engineering degree (MS or PhD) from an accredited four-year university
The credentials of CEDengineering.com Course Providers are complemented by extensive experience directly related to the subject matter they offer; consequently, distinguishing them as highly qualified subject matter experts.

Feel free to browse our elite team of Course Providers below. If you have any question related to a specific Course Provider, please contact us at info@cedengineering.com.
William Hauserman, P.E.
Mr. William Hauserman is an online PDH course provider of continuing education courses for professional engineers.

He is a registered Professional Engineer in the State of Minnesota (License 22200). He earned his Bachelor of Science degree in Process Engineering in1968 and his Master of Science degree in Mechanical Engineering in 1971, both from the University of California at Berkeley. He is a Senior Member of the AIChE.

Prior to 1998, Mr. Hauserman began as Senior Process Engineer at the University of North Dakota, Energy Research Center. In this role, he monitored and reported the performance of a pilot scale, 35,000 SCF/hour, fixed bed, 300 psi, slagging coal gasifier. For most of these years, he took on the role of a Principal Investigator and/or Project Manager for a wide variety of bench to pilot scale projects dealing with gasification and other uses for coals, biomass and wastes. This included full range of both theoretical and hands-on work dealing with measurement of physical properties and design of specialized process equipment for materials handling.

After 1998, Mr. Hauserman founded Hauserman Associates, Inc., where he provided a wide range of temporary consulting jobs, in process and equipment design and evaluation, on a domestic and international level. In addition to gasification projects, Mr. Hauserman provided intensive hands-on plant experience in waste tire pyrolysis, for production of synthetic diesel and activated carbon.

Mr. Hauserman conducted presentations on Pyrolysis and Gasification, for synfuels and activated carbon, to PE's for PDH credit.