Course Provider Biographies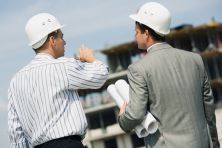 CEDengineering.com prides itself on partnering with PDH and CEU subject matter experts based on their educational background and field of expertise. Our Course Providers are selected based on one of the following criteria:
Must be Licensed Professional Engineers; or
Must hold a Doctorate Degree in Engineering from an accredited university.
The credentials of CEDengineering.com Course Providers are complemented by the extensive years of experience directly related to the subject matter they offer; consequently, distinguishing them as highly qualified subject matter experts.

Feel free to browse our elite team of Course Providers below. If you have any question related to a specific Course Provider, please contact us at info@cedengineering.com.
Velimir Lackovic, Char. Eng.
Mr. Velimir Lackovic is an online PDH course provider of continuing education courses for professional engineers.

Mr. Lackovic is a Chartered Electrical Engineer specialized in power system analysis and design. He started his professional career in the Electrical Engineering Institute Nikola Tesla Belgrade as project engineer working on various distribution system planning projects. He moved to Middle East where he is involved in analysis and planning of the EHV and MV transmission and distribution networks as well as conceptual and detailed design, installation and commissioning of substations for major consultancies and local utility companies. He also attained significant experience working for the major oil companies solving their complex operational issues and helping them to improve overall production.

Mr. Lackovic modeled various phenomena in the power systems including steady state, dynamic, harmonic and fast transient responses. He completed numerous power system studies including, load flow, contingency analyses, short circuit current calculations, transient stability and motor starting simulations, calculations of the system earthing, harmonic analyses, system reliability and calculation of the fast switching transients. He has good knowledge in substation design, HV cable sizing and installation and earthing system design. He understands how projects are successfully managed throughout complete cycle. He has profound knowledge of power system modelling and analysis software tools, CAD design and GIS systems.

Mr. Lackovic has extensive experience working on projects in the UK, Qatar, United Arab Emirates, Malaysia, Bahrain and Serbia. He authored several technical papers that were published in IEEE proceedings. He is a member of IEEE Power Society and CIGRE. He runs and operates Gridtect (www.gridtect.com).

Courses provided to CEDengineering.com by Mr. Lackovic are as follows:
Vincent Reynolds, MBA, P.E.
Mr. Vincent Reynolds is an online PDH course provider of continuing education courses for professional engineers.

Mr. Reynolds is a professional engineering consultant with diverse experience in civil engineering specifically transportation engineering, geotechnical engineering, environmental studies, hydraulic/hydrology studies and land planning throughout the United States including Puerto Rico. He has served in the capacity of Director of Engineering, Project Manager, City Engineer and Contract Administrator. He has been responsible for projects from the conceptual phase through the design and construction phase.

Mr. Reynolds holds a professional engineer registration in several states including, Georgia, Montana and Oklahoma. He is an NCEES Record Holder and serves as a paper reviewer for the Transportation Research Board. He has also taught courses at the university level including environmental science and organizational management.

Courses provided to CEDengineering.com by Mr. Reynolds are as follows: