Course Provider Biographies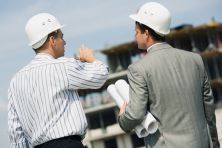 CEDengineering.com prides itself on partnering with PDH and CEU subject matter experts based on their educational background and field of expertise. Our Course Providers are selected based on one of the following criteria:
Must be Licensed Professional Engineers; or
Must hold a Doctorate Degree in Engineering from an accredited university.
The credentials of CEDengineering.com Course Providers are complemented by the extensive years of experience directly related to the subject matter they offer; consequently, distinguishing them as highly qualified subject matter experts.

Feel free to browse our elite team of Course Providers below. If you have any question related to a specific Course Provider, please contact us at info@cedengineering.com.
Tom Bertenshaw, Ed.D., P.E.
Dr. Tom Bertenshaw is an online PDH course provider of continuing education courses for professional engineers.

Dr. Bertenshaw is a graduate of Oklahoma State University with B.S. and M.S. degrees in Electrical Engineering and with a PhD in Education. He is a licensed Professional Engineer in Oklahoma. Dr. Bertenshaw has spent 24 years in Oklahoma State University as the Head of the Electrical Engineering Technology Department with special expertise in small signal circuit design, system modeling & analysis, communications & modulation, control systems and transform analysis. During his tenure, he also served as the Director of the Electronics Research and Development Lab.

Since January 1988, Dr. Bertenshaw was involved as a Principal Investigator and Lead Engineer on several projects involved creating significant telemetry, data acquisition and communications capabilities for scientific rocketry. While holding the academic positions, he also provided engineering consulting services including failure analysis (Amtrak), automated production line for hard drives (Oklahoma Gas & Electric) and data acquisition systems (Mercury Marine). Dr. Bertenshaw also served as a Product Development Engineer for Unabridge Corp developing a recording remote weigh scale system for loaded industrial transport vehicles.

Courses provided to CEDengineering.com by Dr. Bertenshaw are as follows:
Tracy Adams, P.E.
Mr. Tracy Adams is an online PDH course provider of continuing education courses for professional engineers.

Mr. Adams is a graduate of the Georgia Institute of Technology and is licensed as a Mechanical and an Electrical Engineer in California. He has worked as a design engineer, project manager, marketing/estimating, and a field engineer.

Mr. Adams has over 25 years' experience in industrial controls and power. He has worked on shipboard control systems, water/wastewater control systems, and power management systems. Mr. Adams is a Fellow of the American Society of Mechanical Engineers and a retired Navy Officer.

Courses provided to CEDengineering.com by Mr. Adams are as follows: