Course Provider Biographies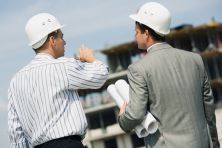 CEDengineering.com prides itself on partnering with PDH and CEU subject matter experts based on their educational background and field of expertise. Our Course Providers are selected based on one of the following criteria:
Must be Licensed Professional Engineers; or
Must hold a Doctorate Degree in Engineering from an accredited university.
The credentials of CEDengineering.com Course Providers are complemented by the extensive years of experience directly related to the subject matter they offer; consequently, distinguishing them as highly qualified subject matter experts.

Feel free to browse our elite team of Course Providers below. If you have any question related to a specific Course Provider, please contact us at info@cedengineering.com.
Bobby Rauf, P.E., C.E.M., MBA
Mr. Bobby Rauf is an online PDH course provider of continuing education courses for professional engineers.

Mr. Rauf received his BS in Electrical Engineering, with honors, from NC State University and earned his Executive MBA degree from Pfeiffer University. He is a registered Professional Engineer in the State of North Carolina and he is a Certified Energy Manager. He holds a patent in process controls technology. He is certified to train various engineering, ergonomics, safety and manufacturing courses.

Mr. Rauf served as a Staff Engineer at PPG Industries, Inc. since 1981. His recent responsibilities have included management of energy and ergonomics programs for multiple facilities, in the US and overseas. He also provide consultation and training services in, energy, electrical engineering, industrial safety, ergonomics and arc flash arena. His extensive engineering, design, project management, program and process management experience includes: energy and utilities management, energy audits/assessments, plant maintenance, electrical power, electrical controls, manufacturing automation, HVAC audits, safety and ergonomics.

Mr. Rauf instructs PDH (Professional Development Hour) and continuing education engineering skill building courses through webinars, live on-site presentations, pre-recorded audio and self-study texts. His sponsors and clients include Texas A&M University, University of North Carolina at Charlotte, McNeese University, Lamar University, Clemson University, Association of Energy Engineers, EPIC College - Canada; US Bureau of Reclamation, PDH Engineers, ARAMCO - Saudi Arabia, CED, and PDH Source. He is an Adjunct Professor at Gardner-Webb University. In that capacity he has instructed undergraduate and graduate business administration classes since 1989.

Mr. Rauf is also a developer and instructor of Fundamentals of Engineering (E.I.T or F.E.) and Professional Engineering courses designed to prepare engineers for Professional Engineering Licensure State Board Examinations. He currently instructs these courses through Professional Publications Inc. and Clemson University. His recently published books include: "Electrical Engineering for Non-Electrical Engineers," "Thermodynamics Made Simple for Energy Engineers" and "Finance and Accounting for Energy Engineers. These books were published through Fairmont Press, CRC and Association of Energy Engineers. He has developed several, short, self-study books that cater to the continuous professional development needs of engineers, technicians and technical managers.

Courses provided to CEDengineering.com by Mr. Rauf are as follows:
Boris Shvartsberg, Ph.D., P.E., P.M.P.
Dr. Boris Shvartsberg is an online PDH course provider of continuing education courses for professional engineers.

Dr. Shvartsberg is an engineering and project management professional with more than 30 years of practical experience in managing and supervising of highly complicated technical projects for utility companies in USA and Latvia. He has an extensive teaching experience in the European and US colleges and universities. Mr. Shvartsberg is an author of more than 20 publications on electrical engineering and project management subjects. He made numerous successful presentations at International conferences and symposiums.

Dr. Shvartsberg has a doctorate and a master's degree in Electrical Engineering. He is a licensed Professional Engineer in the State of New Jersey, USA and a certified Project Management Professional designated by the Project Management Institute (PMI). He is a Senior Member of the Institute of Electrical and Electronics Engineers (IEEE) and a Leader of PMI Utility Industry Community of Practice.

Courses provided to CEDengineering.com by Dr. Shvartsberg are as follows:
Brian McCaffrey, P.E.
Mr. Brian McCaffrey is an online PDH course provider of continuing education courses for professional engineers.

Mr. McCaffrey is a Registered Professional Engineer in the States of New York and Washington. He holds a Bachelor of Science in Environmental Engineering from the University of Notre Dame and a Master of Science in Mechanical Engineering from the State University of New York at Stony Brook. Mr. McCaffrey is a member of the American Society of Civil Engineers and the American Society of Mechanical Engineers. He also serves on the board of the New York State Society of Professional Engineers, Suffolk County Chapter.

Mr. McCaffrey has over 13 years of diversified engineering and consulting experience within the civil, environmental, and mechanical industry. His professional experience includes design of alternative fuel stations (compressed natural gas, hydrogen, biodiesel, and ethanol-85), water and wastewater treatment, site remedial design, forensic engineering, structural design, and planning and engineering for deactivation & decommissioning (D&D) projects. Mr. McCaffrey also has special expertise in the development of project specifications, design drawings, technical reports and cost estimates.

Courses provided to CEDengineering.com by Mr. McCaffrey are as follows: