Course Provider Biographies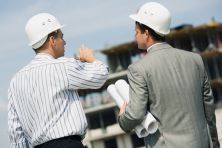 CEDengineering.com prides itself on partnering with PDH and CEU subject matter experts based on their educational background and field of expertise. Our Course Providers are selected based on one of the following criteria:
Must be Licensed Professional Engineers; or
Must hold a Doctorate Degree in Engineering from an accredited university.
The credentials of CEDengineering.com Course Providers are complemented by the extensive years of experience directly related to the subject matter they offer; consequently, distinguishing them as highly qualified subject matter experts.

Feel free to browse our elite team of Course Providers below. If you have any question related to a specific Course Provider, please contact us at info@cedengineering.com.
K. Michael Clark
Mr. Kenneth Michael Clark is an online PDH course provider of continuing education courses for professional engineers.

Mr. Clark is a Registered Professional Engineer in the States of California, Oklahoma and Texas. He holds a Bachelor of Science in Mechanical Engineering from Oklahoma State University and a Master of Science in Aero Engineering from the University of Southern California.

Mr. Clark has 48 years of experience in the areo-dynamic engineering industry including aerodynamic analysis to determine the lift, drag, and performance of advanced concept aircraft designs, wind tunnel testing of advanced designs, development of a new product line of hydraulic jet pumps for deep oil field applications, production of a new catalytic combustion oil field steam generator, development and testing of several weapons separation models in a large scale transonic wind tunnel, and development of precision hydraulic system to aim the launch platform of a new mobile artillery rocket launcher/loader system.

Courses provided to CEDengineering.com by Mr. Clark are as follows:
Klas Haglid, P.E., R.A.
Mr. Klas Haglid is an online PDH course provider of continuing education courses for professional engineers.

Mr. Haglid, P.E., R.A. is CEO and Founder of both Haglid Engineering & Associates, Inc.® and Building Performance Equipment, Inc.®. Haglid Engineering & Associates Inc., is an engineering consulting firm that provides HVAC, Mechanical and Structural services for commercial and industrial properties and well as expert testimony in litigation matters. Building Performance Equipment, Inc.® is a firm that manufactures very high efficiency air to air energy recovery equipment. Klas has received the ASHRAE Distinguished Service Award, The Drexel Service to The Profession Award and Presented the Distinguished Drexel Service Award to a Hong Kong Based Patent Attorney.

Mr. Haglid is past Chairman of ASHRAE Technical Committee 5.5 Air to Air Energy Recovery and past Chairman of ASHRAE Technical Committee 7.8 Owning and Operating Costs. As an active member of ASHRAE he has moderated forums, seminars and presented at several ASHRAE Annual Meetings and published extensively on issues surrounding energy recovery and building related HVAC issues. Having worked in Central Research for DuPont, Staff Consultant for Atlantic Electric and The United States Department of Energy for Ecolinks Projects providing energy efficient retrofits and solving many different HVAC challenges he has provided practical experience to solve challenges.

Mr. Haglid is currently licensed as a Professional Engineering and/or Registered Architect in the following states; Connecticut, Delaware, Hawaii, Maryland, Massachusetts, New Jersey, New York, Oregon, Pennsylvania, Vermont, Virginia. He holds a number of patents approved by Canada and the United States for systems combining energy recovery devices with innovative controls to make building work more efficiently and reduce owning and operating costs. He is an NCEES Record Holder.

Courses provided to CEDengineering.com by Mr. Haglid are as follows:
Krystle McClain, P.E.
Ms. Krystle McClain is an online PDH course provider of continuing education courses for professional engineers.

Ms. McClain is a licensed Professional Engineer in the State of Maryland with over 16 years of industry and federal government environmental program and project management experience. She graduated from the University of Maryland College Park with a bachelor's degree in chemical engineering and a master's degree in engineering with a focus in environmental.

Ms. McClain spent her early career in the private sector entering the U.S. Civil Service in 2008, serving as a site environmental coordinator for the U.S. Army Fort Detrick Forest Glen Annex. She was responsible for maintaining compliance for all environmental media compliance in accordance with federal, state, and local laws, policies, and regulations. In addition to her federal position, Krystle served as an adjunct professor of environmental science at American Public University from 2010-2015.

In 2011, Ms. McClain transferred to the Air Force as a program manager for the Environmental Quality Branch at the Pentagon. She then transitioned to the Air National Guard Readiness Center at Joint Base Andrews as an environmental planner, providing National Environmental Policy Act guidance for the center's National Defense Authorization Act mission beddowns and aircraft movements.

Ms. McClain joined Naval Facilities Engineering Systems Command Far East, accepting a supervisor role as the Environmental Conservation and Planning Branch chief in 2015 at U.S. Fleet Activities Yokosuka Naval Base in Japan. She was promoted to the Installation Program Director in 2017.

Ms. McClain returned to the United States in 2019 as a Senior NEPA Planner for Naval Facilities Engineering Systems Command Pacific at Joint Base Pearl Harbor Hickam in Hawaii. Receiving a promotion in 2020, Krystle is currently the Environmental Division Director for the Naval Sea Systems Command Shipyard Infrastructure Optimization Program Joint Base Pearl Harbor Program Management Office.

As a testament to her career progression, Ms. McClain received the 2019 Black Engineer of the Year Award (BEYA) in Professional Achievement.