Course Provider Biographies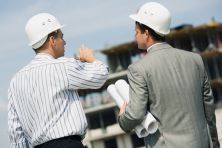 CEDengineering.com prides itself on being selective with PDH and CEU subject matter experts based on their educational background and field of expertise. Our course providers are selected based on the following criteria:
Must be Licensed Professional Engineers or
Must hold a post-graduate engineering degree (MS or PhD) from an accredited four-year university
The credentials of CEDengineering.com Course Providers are complemented by extensive experience directly related to the subject matter they offer; consequently, distinguishing them as highly qualified subject matter experts.

Feel free to browse our elite team of Course Providers below. If you have any question related to a specific Course Provider, please contact us at info@cedengineering.com.
Edward Gellender, P.E.
Mr. Edward Gellender is an online PDH course provider of continuing education courses for professional engineers.

Mr. Gellender has 40 years of diversified engineering and consulting experience within the Electrical and Electronics Industries, specializing in design and application of a wide assortment of electronic devices that have in common their utilization of the electromagnetic spectrum for military, civil and industrial environments.

Some of the devices designed and applied include a tremendous assortment of all kinds of radios, radars, navigation aids, and even weather balloon systems. Other devices include industrial lasers and a variety of remote monitors of thermal and magnetic fields. Additional systems Mr. Gellender has designed include SCADA systems for power utility monitoring. As part of the design process, he was involved in specifications development, systems and budget analyses, configuration, and a wide array of testing environments.

Mr. Gellender is a Registered Professional Engineer in the State of New York. He holds a Bachelor of Engineering (Electrical) from the City College of the City University of New York, with studies towards a Masters at The Polytechnic Institute of Brooklyn. Additional specialize studies ConEdison courses in their Power Distribution Network.
Elie Tawil, P.E., LEED AP
Mr. Elie Tawil is an online PDH course provider of continuing education courses for professional engineers.

Mr. Tawil is a licensed professional engineer in the state of New Jersey. He holds a Bachelor of Science in Mechanical Engineering and a Master of Science in Engineering Management from New Jersey Institute of Technology. He has diversified engineering experience within the mechanical and environmental engineering industry. He has provided a wide range of HVAC and environmental engineering services in support of large scale projects.

Mr. Tawil is a LEED Accredited Professional. He also holds a certificate in HVAC design from the School of Continuing Education at New York University. He has also developed several continuing education courses for professional engineers pursuing PDH credit for their license renewal.

Mechanical:

Mr. Tawil s professional practice involves the estimation of cooling and heating load calculations, design/layout of ductwork and piping, and sizing and selection of various mechanical equipment for pharmaceutical industries, office buildings and hotels. He is also involved in post-construction activities such as punch listing and commissioning of various mechanical systems. In addition, his expertise includes the development of project specifications and bill of quantities.

Environmental:

Mr Tawil s environmental experience included site investigations and evaluation of building material and the associated MEP systems as they relate to the presence of asbestos-containing material and/or lead-based paint material. His expertise included the development of remediation design drawings, engineering investigation reports and detailed cost estimates.

Courses provided to CED Engineering by Mr. Tawil are as follows:
Ely Greenberg, P.E., CEM
Mr. Ely Greenberg is an online PDH course provider of continuing education courses for professional engineers.

Mr. Greenberg is a chemical engineer focusing on water and wastewater treatment. He has experience on a wide variety of water, wastewater, and energy related infrastructure projects. He is the founder of ERG Process Energy (ergprocess.com), a company that provides energy consulting services to water and wastewater treatment utilities as well as food and beverage companies.

Mr. Greenberg is an active member of Engineer's Without Borders, the NYWEA Energy Committee, and the WEF Stockholm Junior Water Prize Committee. He holds a Master of Science and a Bachelor of Science in chemical engineering, and is a New York State licensed professional engineer and a Certified Energy Manager.

Courses provided to CED Engineering by Mr. Greenberg are as follows: