An Introduction to Air Pollution Control Scrubbers and Precipitators
COURSE NO: C02-081
PDH CREDIT: 2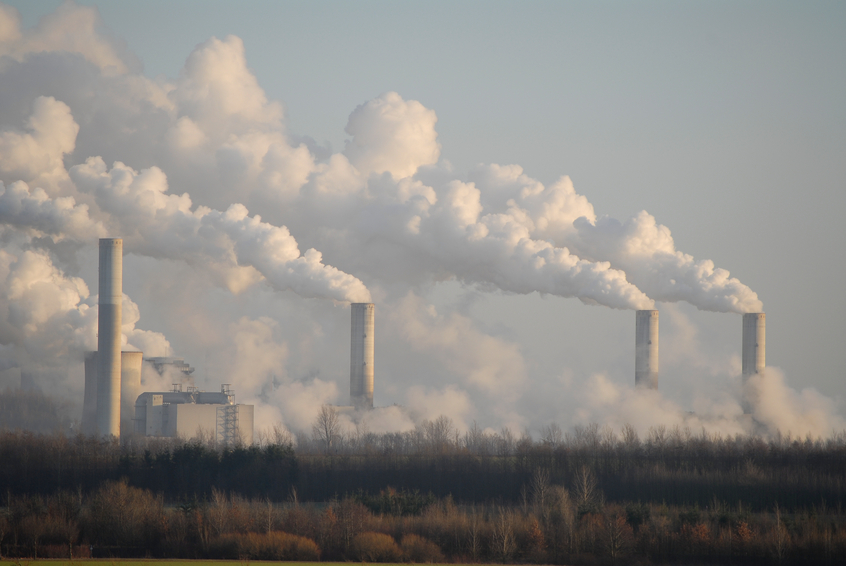 Course Highlights
This online engineering PDH course explores the concept of controlling air pollution using scrubbers and precipitators.
Scrubbers and precipitators are technologies employed in air pollution control. A scrubber utilizes a liquid to separate particulate or gaseous contaminants from gas. Separation is achieved through mass contact of the liquid and gas. Boiler emissions to be controlled include fly ash and sulfur oxides. Incinerator emissions to be controlled include fly ash, sulfur oxides and hydrogen chloride. An electrostatic precipitator is a device which removes particles from a gas stream. It accomplishes particle separation using an electric field which imparts a positive or negative charge to the particle, attracts the particle to an oppositely charged plate or tube, and-removes the particle from the collection surface to a hopper by vibrating or rapping the collection surface.
This 2 PDH online course is applicable to civil, mechanical and environmental engineers as well others interested in learning about air pollution control.
Learning Objectives
This PE continuing education course is intended to provide you with the following specific knowledge and skills:
Understanding how low energy scrubbers are more efficient at gaseous removal than at particulate removal. A low energy scrubber utilizes a long liquid/gas contact time to promote mass transfer of gas.
Familiarizing with preformed spray scrubbers (spray tower) which are devices that collect particles or gases on liquid droplets and utilize spray nozzles for liquid droplet atomization.
Learning about centrifugal scrubbers which are cylindrical in shape, and impart a spinning motion to the gas passing through them. Learn how the spin may come from introducing gases to the scrubber tangentially or by directing the gas stream against stationary swirl vanes;
Learning about impingement and entrainment scrubbers which employ a shell which holds liquid. Learn how gas introduced into a scrubber is directed over the surface of the liquid and atomizes some of the liquid into droplets;
Understanding venturi scrubbers that utilize a moving gas stream to atomize and accelerate the liquid droplets;
Familiarizing with the ejector venturi scrubber that utilizes a high-pressure spray to collect particles and move the gas, and how high relative velocity between drops and gas aids in particle collection;
Learning about two stage electrostatic precipitators (ESP) that are designed so that the charging field and the collecting field are independent of each other, and how the charging electrode is located upstream of the collecting plates. Two stage ESPs are used in the collection of fine mists.
Knowing about single stage ESPs that are designed so that the same electric field is used for charging and collecting particulates; and
Understanding hot precipitators designed to operate at gas temperatures above 600 degrees Fahrenheit and usually of the single stage, parallel plate design.
Course Document
In this professional engineering CEU course, you need to review the course document titled, "An Introduction to Air Pollution Control Scrubbers and Precipitators" which is prepared by J. Paul Guyer, P.E., R.A.
To view, print and study the course document, please click on the following link(s):
AN INTRODUCTION TO AIR POLLUTION CONTROL SCRUBBERS AND PRECIPITATORS (725 KB)
Course Quiz
Once you complete your course review, you need to take a multiple-choice quiz consisting of fifteen (15) questions to earn 2 PDH credits. The quiz will be based on the entire document.
The minimum passing score is 70%. There is no time limit on the quiz, and you can take it multiple times until you pass at no additional cost.
Certificate of Completion
Upon successful completion of the quiz, print your Certificate of Completion instantly. (Note: if you are paying by check or money order, you will be able to print it after we receive your payment.) For your convenience, we will also email it to you. Please note that you can log in to your account at any time to access and print your Certificate of Completion.
To buy the course and take the quiz, please click on: