Project Negotiation Skills: Strategy and Tactics
COURSE NO: K10-005
PDH CREDIT: 10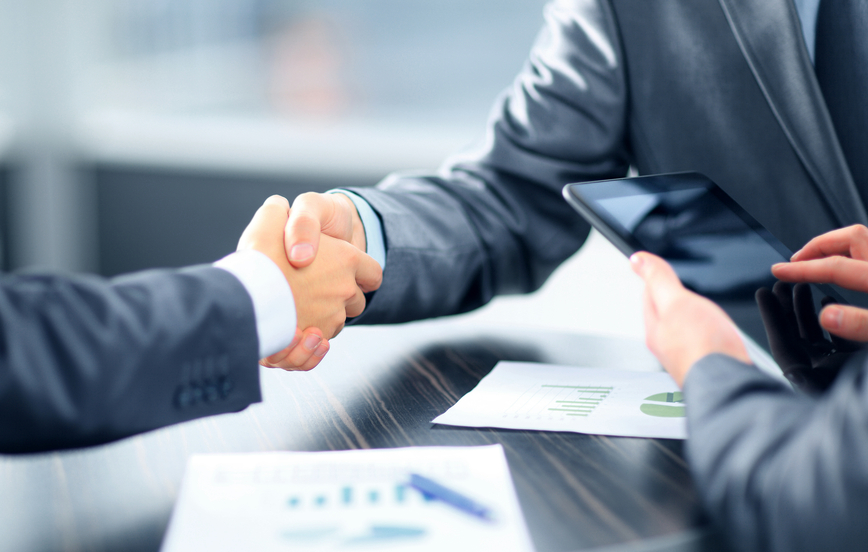 Course Highlights
This online engineering PDH course is presented in two distinct segments: an introduction to fundamental negotiation skills and tactics and then the second will examine the nature of a client-vendor relationship in a project. The intent of this two part package is to help the student develop a more effective interaction with project team members as well as vendors." It begins with a look at the major working styles that may be involved in negotiations and how to approach the negotiation from the viewpoint of the other side's interests and utilize tactics appropriate for each type. Then it explores the fundamentals of negotiations to identify the skills and concepts that apply in any kind of project setting. Finally, it identifies what a successful relationship with a service or product vendor would look like and how we can establish it on any project. It also includes suggestions for a Request for Information (RFI), a Request for Proposal (RFP), and developing measurements for subjective "fuzzy" topics. (Note: this course does do not discuss developing or negotiating contracts, risk management, nor provide legal advice. Those topics are beyond the scope of this work.)
Many people think that negotiations is about being the cleverest participant and getting the most from the other participants. Unfortunately, too many fail to realize that signing a contract is only the beginning of the relationship and if a participant feels they gave up too much, they have the life of the contract to recover those losses. Instead of staring a relationship with one participant having a "get even" hidden agenda, it is easier to structure a fair relationship from the beginning because the long term gains are always greater.
This 10 PDH online course is intended for project engineers, project managers, or anyone involved with potential negotiations with clients, vendors, project partners, or project team members. This course will help you develop an overall negotiations strategy including preparation, initial meetings, conducting negotiations, and follow-up encounters. This course will help project engineers or project managers understand the risk involved in a traditional "win-win" approach to project negotiations and develop a new strategy and supporting tactics that will either assure "satisfaction" on both sides or at least maintain good will if an agreement cannot be reached. They learn to analyze the nature of their satisfaction for every negotiating situation and develop tactics to achieve it.
Learning Objectives
This PE continuing education course is intended to provide you with the following specific knowledge and skills:
Identify the four major working styles they will encounter on a project
Identify their own personal working style
Take a flexible approach to deal with the different working style types that would be on a project
Adapt their negotiation tactics to negotiate more effectively with styles unlike their own
View the negotiation through the eyes of the other side
Develop an overall strategy for the upcoming negotiation
Select tactics for use in the negotiation that will support the selected strategy
Negotiate more confidently
Preserve good will even if you cannot reach agreement
Deal effectively with unexpected situations in a negotiation where you do not have preparation time
Ask questions that help you develop your strategy
Stay on track and not get distracted
Use outside standards to reduce the potential for conflict
Recognize and deal with disruptive tactics from the other side
Use a variety of ways to close a negotiation and get agreement
Understand the value of "interests" and the danger of "positions" when constructing a negotiation strategy
Define what a successful outcome looks like from your perspective and theirs
Clarify their perception of the traditional client-vendor relationship from the client's viewpoint
Clarify their perception of the traditional client-vendor relationship from the vendor's viewpoint
Re-evaluate the "customer is always right" concept
Understand who influences the width of the performance gap between commitment and compliance within a client-vendor relationship
Develop a relationship framework that will influence their counterpart positively toward the commitment side of the performance gap
Understand who controls where the vendor works within the performance gap between commitment and compliance
Learn why and how the relationship between the leader and work performer impacts work productivity
Know the five components of motivation important to a vendor
Learn how to include these five elements in a client-vendor relationship
Learn how these motivational components relate to a successful client-vendor relationship
Understand how viewing a vendor from a new perspective may have a profound impact on their eventual relationship
Understand what vendors typically look for in a relationship with a client
Determine what the counterpart seeks in a successful relationship
Know what are the most typical complaints about vendors
Know what are the most common complaints about clients
Identify the characteristics of a relationship with a vendor that would best satisfy a client
Construct the foundation for a successful relationship with a vendor
Learn what key phrases to add to RFIs and RFPs to alert potential vendors that a client is considering a non-traditional relationship
Develop an easy-to-use and fair evaluation system for subjective or "fuzzy" topics that are traditionally difficult to measure
Course Document
In this professional engineering CEU course, you need to review the document titled, "Project Negotiation Skills: Strategy and Tactics".
To view, print and study the course document, please click on the following link(s):
Project Negotiation Skills: Strategy and Tactics (5.4 MB)
Course Quiz
Once you complete your course review, you need to take a multiple-choice quiz consisting of sixty five (65) questions to earn 10 PDH credits. The quiz will be based on the entire document.
The minimum passing score is 70%. There is no time limit on the quiz, and you can take it multiple times until you pass at no additional cost.
Certificate of Completion
Upon successful completion of the quiz, print your Certificate of Completion instantly. (Note: if you are paying by check or money order, you will be able to print it after we receive your payment.) For your convenience, we will also email it to you. Please note that you can log in to your account at any time to access and print your Certificate of Completion.
To buy the course and take the quiz, please click on: