Preparing to Lead
COURSE NO: K10-004
PDH CREDIT: 10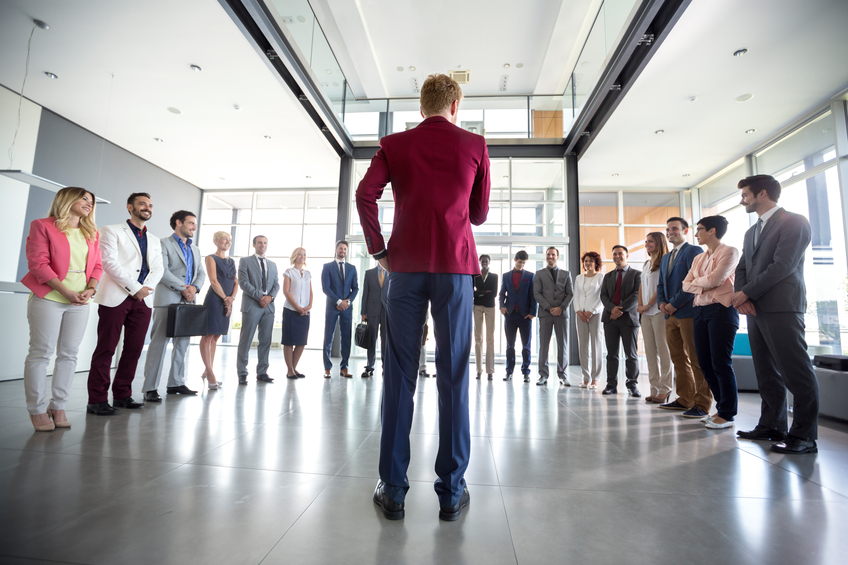 Course Highlights
This online engineering PDH course will be an essential tool for those employers who understand the value of developing and retaining their internal talent while not creating more problems than they solve. The concepts presented here will get the learner off to a safe start while gaining experience regardless if the organization is public, private, or volunteer. We say "safe" as in avoiding errors that can create problems now or in the future.
Human Resource professionals know that the quality of the relationship between employees and their immediate supervisor is the primary factor that determines the employee's performance, productivity, and morale. The best way to recruit and retain employees is for an employer to develop the organization's leadership skills from top to bottom.
This 10 PDH online course is intended for employees who want to be prepared for a leadership opportunity when it becomes available. Completing this course is like having an experienced mentor to help you understand the workplace from a position of "been there, done that" to guide your development in a logical sequence of looking inward at yourself, then outward at the people around you, and finally, at the subtleties of the work itself.
Learning Objectives
This PE continuing education course is intended to provide you with the following specific knowledge and skills:
List three essential elements of self-development
Develop a plan for building alliances with others
Examine their behavior to determine if there are "qualifiers" associated with them that may restrict career development
View their performance through the eyes of their supervisor looking for improvement opportunities
Analyze their daily performance to determine if they are actually productive or just "busy"
List some unwritten job expectations their supervisor may have of them
List some unwritten expectations their coworkers may have of them
Explain if they connect authentically with others
Analyze themselves to determine the extent of their orientation toward reality
Analyze their daily behavior to discover their potential for self-inflicting wounds
Prioritize those elements of their behavior to ensure the most successful interaction
Identify their personal working style to maximize their effectiveness in the workplace
Identify clues to other working styles so they can act flexibly for an effective interaction
Analyze and modify as necessary their typical emotional reaction to unsettling events
Explain the value of managing their reaction to an event when they cannot control the event itself
Explain the value in maintaining a sense of proportion when encountering disappointment so as not to harm their career plans
List the key elements necessary for their personal development plan
Break out of behavioral patterns that may be limiting their potential for career growth
Identify and obtain a mentor if their employer does not have a formal mentoring program
Identify the key elements of motivating others
Identify the clues associated with increasing levels of conflict
Get their way gracefully and pleasantly with others
Analyze work patterns to determine what hidden obstacles may be limiting performance
Identify the positions and interests of each side in a negotiation
Explain why a "win-win" outcome is not the best way to look at a desired negotiation outcome
Apply the Cheshire cat's lesson to productivity
Express desired goals with the critical trio of performance
Explain the value of and design "feedback loops" for workflows
Explain the differences between various simple statistical collection methods and apply them appropriately
Design an effective proposal for senior management when seeking support for major initiatives
Course Document
In this professional engineering CEU course, you need to review the document titled, "Preparing to Lead".
To view, print and study the course document, please click on the following link(s):
Preparing to Lead (5.40 MB)
Course Quiz
Once you complete your course review, you need to take a multiple-choice quiz consisting of sixty (60) questions to earn 10 PDH credits. The quiz will be based on the entire document.
The minimum passing score is 70%. There is no time limit on the quiz, and you can take it multiple times until you pass at no additional cost.
Certificate of Completion
Upon successful completion of the quiz, print your Certificate of Completion instantly. (Note: if you are paying by check or money order, you will be able to print it after we receive your payment.) For your convenience, we will also email it to you. Please note that you can log in to your account at any time to access and print your Certificate of Completion.
To buy the course and take the quiz, please click on: