Heat Rejection Options in HVAC Systems
COURSE NO: M04-029
PDH CREDIT: 4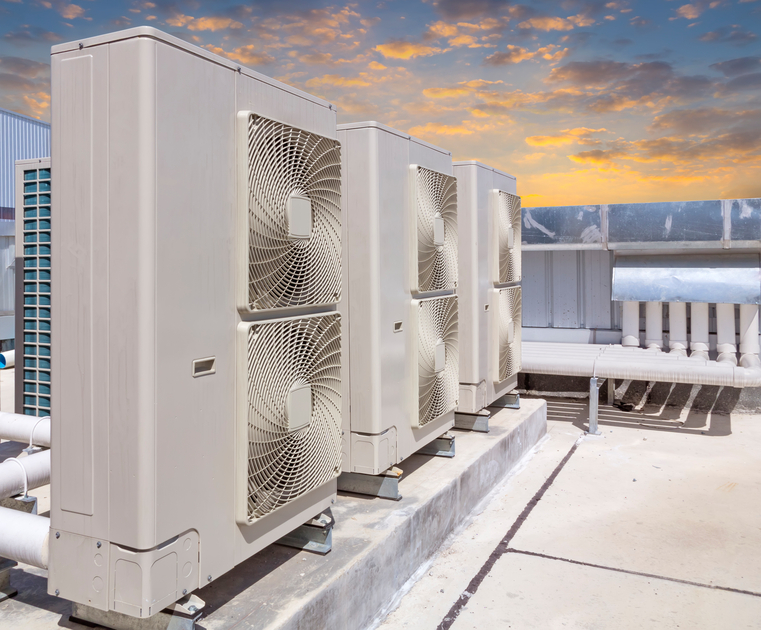 Course Highlights
This online engineering PDH course provides a comprehensive description of the five prominent heat rejection methods as applicable to air conditioning systems.
One of the basic requirements of the air conditioning and refrigeration systems is to reject heat to the outdoors. Air conditioning chillers come in two different forms:
An air-cooled chiller uses the flow of outside air across the condenser to remove or reject heat from the chiller. Air-cooled chillers typically have the condenser mounted on the roof or somewhere outside the facility while the evaporator can either be inside or outside the facility.
Water-cooled chillers are typically 100 tons or greater and use water to remove the heat from the condenser. Water-cooled chillers are typically more efficient than air-cooled chillers. The condenser water is kept cool by a cooling tower, or water from the city main or well water is used. A water-cooled chiller will typically have the condenser and evaporator inside a facility while the cooling tower is located outside.
The range of chillers and associated heat rejection equipment is wide ranging.
This 4 PDH online course is applicable to architects, air-conditioning engineers, controls engineers, contractors, environmentalists, energy auditors and loss prevention professionals.
Learning Objectives
This PE continuing education course is intended to provide you with the following specific knowledge and skills:
The concept of total heat of rejection (THR), its derivation and how it applies to the process of air conditioning
Five prominent methods of heat rejection
Importance of sub-cooling and super-heat in air-cooled condensers
Types, rating and selection of air cooled condensers
Operating principle of wet cooling towers
Types of cooling towers, cross-flow, counter-flow, induced draft and forced draft
Capacity control of air cooled and water cooled systems
Closed circuit fluid coolers v/s evaporative condensers
Energy performance of air-cooled chiller v/s water cooled systems
Effectiveness of adiabatic cooling technology
Benefits and limitations of various heat rejection methods
The selection of appropriate method on capital costs and environment criteria
Course Document
In this professional engineering CEU course, you need to review the document titled, "Heat Rejection Options in HVAC Systems".
To view, print and study the course document, please click on the following link(s):
Heat Rejection Options in HVAC Systems (818 KB)
Course Quiz
Once you complete your course review, you need to take a multiple-choice quiz consisting of twenty (20) questions to earn 4 PDH credits. The quiz will be based on the entire document.
The minimum passing score is 70%. There is no time limit on the quiz, and you can take it multiple times until you pass at no additional cost.
Certificate of Completion
Upon successful completion of the quiz, print your Certificate of Completion instantly. (Note: if you are paying by check or money order, you will be able to print it after we receive your payment.) For your convenience, we will also email it to you. Please note that you can log in to your account at any time to access and print your Certificate of Completion.
To buy the course and take the quiz, please click on: