Civil Behavior on the Project: A Leader's Perspective
COURSE NO: K04-006
PDH CREDIT: 4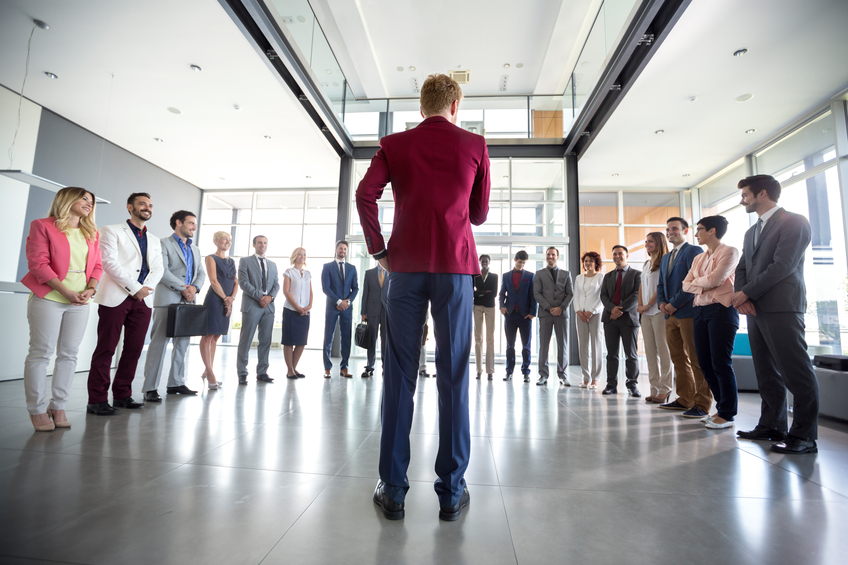 Course Highlights
This online engineering PDH course will help you understand and be able to apply the legal foundations of behaving in a civil manner within the project whether as a member of management or a project team. While it is not intended to replace any similar training provided by an employer, it will be a strong supplement for any that currently exists and will provide a good foundation where none exists.
There has been a steady increase of lawsuits in our country stemming from behavioral issues on the project. This litigation is very expensive from financial and productivity standpoints of employers and financial and career impact standpoints of team members. You can do a lot to protect yourself from negative financial and career impacts by learning what your employer expects you to do.
Participants will learn about the legal linkage and liabilities between employers and team members and how to reduce the potential risk of expensive litigation as much as possible. There are guidelines on providing effective documentation that helps to show the person acted in a reasonable way and to describe the training and guidelines an employer should be providing to the workforce. Also included are brief summaries of illegal workplace behaviors, sample cases for reference, samples of useful documentation forms, and summaries of the more important laws for easy understanding.
This 4 PDH online course is intended for anyone in a management or supervisory position as well as line team members who should know their rights and obligations in today's employment environment. It provides a greater understanding of today's project behavior requirements allowing them to work more confidently and productively. It also helps managers avoid potential legal and career risks associated with in appropriated behavior on the project.
Learning Objectives
This PE continuing education course is intended to provide you with the following specific knowledge and skills:
To respond legally to inappropriate or illegal behavior you may encounter on the project
To give you more confidence as a manager or supervisor by clearly explaining your employer's expectations of you when dealing with team member behavior issues
To avoid saying or doing something (whether intentional or not) that may cause someone to bring legal action against you
To keep someone else (whether intentional or not) from denying you any of the rightful opportunities to which you are entitled as a team member
To make sure you can no longer say with credibility "I didn't know that" regarding workplace issues of harassment, discrimination, and retaliation
To explain the "LEGAL LINK" between you and your employer making it responsible for your actions on the project
To explain the "LEGAL LINK" between you and your team members making you responsible for their actions on the workplace
To apply on your project the practical examples and models taught here
To be beware of what you say and do on the project
To understand why you should not rely on "common sense"
To investigate and document your findings about a situation
To know when to ask for help in a situation
To decide what are the "right things to do" in a given situation
To describe situations effectively
To understand the difference between objective and subjective statements
To identify the specific legislation that provides the foundation for civil behavior in the workplace
To understand and be able to react appropriately to the various illegal workplace behaviors covered in that legislation
To understand how acts of "good intentions" could be perceived as discriminatory
To understand how "having a little harmless fun" could be seen as harassment
To help you understand the concept of "quid pro quo" and the dangers associated with it
To understand the scope of harassment decisions by providing actual court cases
To understand general concepts about unfair labor practices
To understand the manager's obligation to act
To understand what you must tell a team member before they tell you something in confidence
To understand the liability associated with the concept of "you knew or should have known"
Course Quiz
Once you complete your course review, you need to take a multiple-choice quiz consisting of twenty five (25) questions to earn 4 PDH credits. The quiz will be based on the entire document.
The minimum passing score is 70%. There is no time limit on the quiz, and you can take it multiple times until you pass at no additional cost.
Certificate of Completion
Upon successful completion of the quiz, print your Certificate of Completion instantly. (Note: if you are paying by check or money order, you will be able to print it after we receive your payment.) For your convenience, we will also email it to you. Please note that you can log in to your account at any time to access and print your Certificate of Completion.
To buy the course and take the quiz, please click on: