Chiller Systems
COURSE NO: M04-006
PDH CREDIT: 4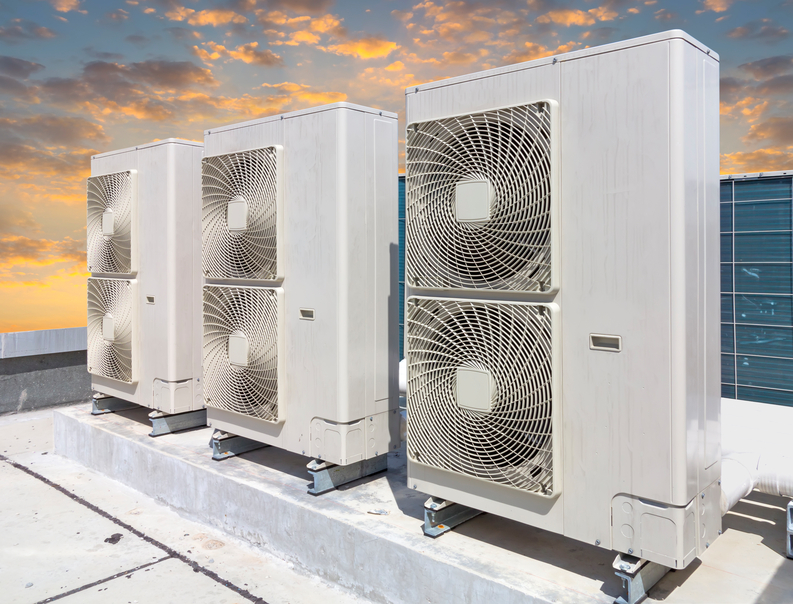 Course Highlights
This online engineering PDH course discusses the applications of chiller systems.
A chiller can be generally classified as a refrigeration system that uses either a vapor compression or absorption cycle to cool. Both the absorption and the mechanical compression systems have the evaporation and condensation of a refrigerant in common. In both systems, the refrigerant evaporates at low pressure to absorb heat and then condenses at higher pressure to reject heat to the atmosphere. Both systems require energy to raise the temperature of the refrigerant for the heat rejection process.
The difference is that the mechanical chillers use reciprocating, centrifugal or screw compressors that are powered by electric motors whereas in the absorption cycle uses heat (usually steam or direct fire) to raise the refrigerant temperature. Mechanical chillers are most commonly used in residential and commercial buildings whereas absorption systems offer an excellent choice for industrial applications there waste heat recovery is an essential element of the process.
This 4 PDH online course is applicable to mechanical engineers, design and construction personnel, technical staff and facility personnel who are interested in gaining a better understanding of chiller systems.
Learning Objectives
This PE continuing education course is intended to provide you with the following specific knowledge and skills:
How the mechanical compression cycle operates
What are the different types of mechanical compressors
What is vapor absorption refrigeration cycle, its components and applications
What do the terms efficiency and coefficient of performance mean
What are the functions of the different components of a chiller system
How is heat rejection achieved through contact and non-contact type cooling towers
What are the different types of refrigerants and their effects on environment
What are the principle guidelines in sizing, costing and selecting an appropriate chiller
Why is water treatment important in closed and open systems
What are the basic methods and procedures for testing, adjusting and balancing (TAB) of chiller systems
Course Document
In this professional engineering CEU course, you need to review Appendix C, "Chiller Systems" of the US Corps of Engineers Construction Engineering Research Laboratory (USACERL) technical report 99/20, May 1999.
To view, print and study the course document, please click on the following link(s):
Chiller Systems (3.44 MB)
Course Quiz
Once you complete your course review, you need to take a multiple-choice quiz consisting of twenty (20) questions to earn 4 PDH credits. The quiz will be based on the entire Appendix C, "Chiller Systems" of this USACERL technical report.
The minimum passing score is 70%. There is no time limit on the quiz, and you can take it multiple times until you pass at no additional cost.
Certificate of Completion
Upon successful completion of the quiz, print your Certificate of Completion instantly. (Note: if you are paying by check or money order, you will be able to print it after we receive your payment.) For your convenience, we will also email it to you. Please note that you can log in to your account at any time to access and print your Certificate of Completion.
To buy the course and take the quiz, please click on: