Piping Systems: Part 4 - Pipeline Construction, Cathodic Protection and Introduction to Plumbing Systems and Boilers
COURSE NO: M04-207W
PDH CREDIT: 4
PRICE GROUP WEBINAR
Webinar Title:
Piping Systems: Part 4 - Pipeline Construction, Cathodic Protection and Introduction to Plumbing Systems and Boilers
Webinar No:
M04-207W
PDH Credit:
4
Presenter:
Aleksandr Treyger, P.E.
Time:
From 6:00 PM to 10:00 PM ET
Please note that this purchase is valid for a single webinar presentation held at the specified time.
Number of attendees (min. 7):
Select Webinar Date: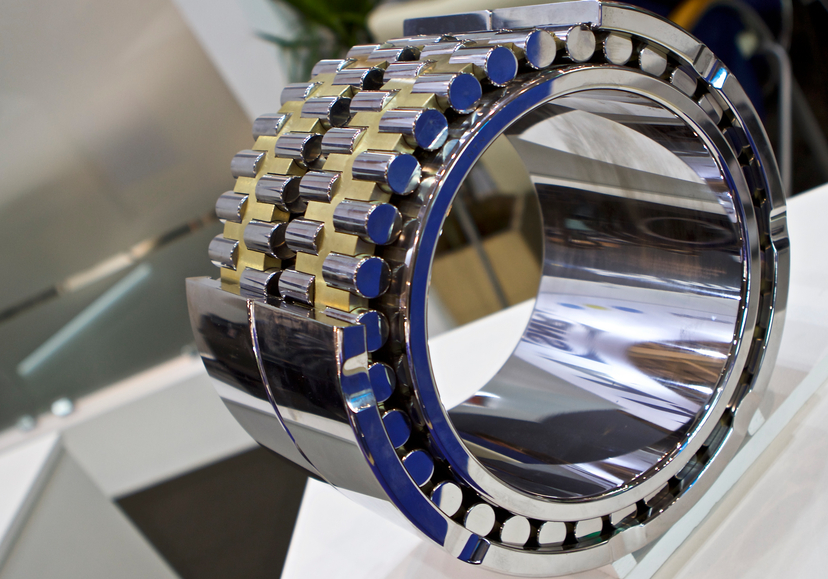 Course Highlights
This online engineering PDH live webinar will present guidance on several topics including pipeline construction procedures, plumbing systems as well as industrial, commercial and institutional boilers.
The general pipeline construction procedures that will be discussed include pipe stringing, bending and welding, lowering-in and backfilling, hydrostatic testing, final tie-in and commissioning.
Plumbing systems and their planning requirements will also be discussed including basic principles of plumbing systems, equipment location, equipment sizing and requirements for plumbing document submissions.
Information in this class will also focus on a broad class of steam and hot water generating units known as ICI (Industrial, Commercial and Institutional) boilers. ICI boilers can be classified in three different ways. They can be subdivided into water-tube or fire-tube units. These designations reflect the way the water and combustion gases are designed to pass through the unit. They can also be classified by their heat sources. Boilers are often referred to as oil-fired, gas-fired, coal-fired or solid fuel-fired boilers. Additionally, ICI boilers are occasionally distinguished by their method of fabrication.
This course will also discuss fuel feed systems, stokers and burners. Fuel feed systems play a critical role in the performance of low-emission boilers. Stokers are used to optimize combustion and heat recovery while minimizing unburned fuel and atmospheric emissions. Burners are used to introduce fuel and air into a furnace to maintain ignition and combustion of fuel withing the furnace.
The course will end by discussing emission rates for ICI boilers.
This webinar constitutes Part 4 of a four-part Piping systems series. While it is recommended that you take all four parts consecutively, you can still sign up for Part 4 only, as each of the four parts were structured to stand alone. For your convenience, we have provided a brief description for each of the remaining parts to help you decide which parts you wish to sign up for:
Part 1 presents information about initial stages of piping design and will discuss P&ID's, PFD's, loadings and other design issues on a high level
Part 2 presents general piping design, valves, discusses corrosion in piping and non-ferrous piping
Part 3 presents information about valve types, selection and sizing, equipment used with piping systems, corrosion protection and coatings of piping, design, construction and maintenance of natural gas pipelines
This 4 PDH webinar is intended for civil, structural, mechanical, and electrical engineers, as well as design and construction personnel.
Learning Objectives
This PE continuing education course is intended to provide you with the following specific knowledge and skills:
Discussing general pipeline construction procedures
Discussing plumbing systems and planning requirements
Gaining an understanding of Industrial, Commercial and Institutional (ICI) boilers and their different classifications
Learning about water-tube and fire-tube boilers
Learning about oil-fired, gas-fired and coal-fired boilers
Understanding fuel feed systems, stokers and burners
Discussing emission rates for boilers
How it works
For complete information on how to sign up and attend a Live Webinar, please click on the following links:
Webinar Registration
Once you have decided on a webinar or multiple webinars, click on "Add to Cart". At this point, you will need to log in to your account, or register if you don't have one yet, to complete your purchase. (The Log in/Register links are located at the top right corner of the computer screen.) Following purchase, you will immediately receive two emails: one confirming your registration with a receipt of webinar purchase and the other providing you with instructions on webinar access and completion. Subsequently, you will also receive reminder emails with the same instructions 24 hours as well as 2 hours prior to your scheduled webinar. You can also download these instructions from your account at anytime.
We recommend that you register for any webinar ahead of time, although you can still register online up to the start time of the webinar. If you need any assistance with last minute webinar registrations, please contact us at 877-322-5800.
Webinar Access
From the webinar access and completion instructions that you receive, you will be provided with a link to access the webinar platform from your computer to view the pesentation as well as listen to and interact with the instructor. Therefore, to get connected, you will need a computer with high-speed internet as well as microphone and speaker capabilities. We recommend using a headset connected to your computer for enhanced audio quality.
Alternatively, if your computer is not equipped with a microphone and speakers, you need to dial in using a phone line. From the webinar access and completion instructions, you will be also provided with a dial-in number to join the webinar and listen in. Furthermore, you will be provided with a link to download the webinar handout, or you can download it directly from you account, in the event you are unable to view the webinar on your computer screen.
Regardless of the connection method used, you will have the opportunity to interact with the instructor at the appropriate times either way. We recommend that you connect to the webinar approximately 10 to 15 minutes prior to the scheduled start time.
Certificate of Completion (PDH Credit)
Following attending the webinar, you need to return to the CEDengineering.com website and log in to your account to complete and submit the feedback form. Once submitted, we will email you your Certificate of Completion. You can also download it instantly, or at anytime, from your account where all your PDH records are kept for your convenience at all times.
PDH Accredited Webinars (including IA, NE, NY, OH and WI)
CEDengineering.com live interactive webinars are accepted for PDH or CEU credit by all State Licensing Boards (including IA, NE, NY, OH and WI) mandating continuing professional competency, as they are prepared in compliance with the requirements of all State Licensing Boards. For additional details, please refer to your State Requirements.
Our PDH or CEU accredited webinars are developed and conducted by subject matter experts experienced in their field of practice. Our webinars are designed as live interactive web-conferences allowing you the opportunity to fully interact with the instructor at any time during the webinar from the convenience of your home, office or anywhere using your computer or mobile device.
Webinar Cancellation
If you register but you cannot attend due to unforeseen circumstances, we will issue a full refund if you notify us of your cancellation 24 hours in advance. If you must cancel in less than 24 hours, we will exchange it with another webinar of equal value that you select and attend at a date of your convenience. There is no expiration to your purchase so you don't have to worry.
Group Webinars
If you have seven (7) or more engineers interested in attending the same webinar, we encourage you to enroll in our Group Webinar Program and purchase the one of interest to maximize your savings. Our webinars cover a variety of engineering and ethical topics and are presented by subject matter experts distinguished by their many years of practical engineering experience and academic standings.
If you need any additional information on our Group Webinar Program, please contact us at 877-322-5800 or email us info@cedegineering.com.
To buy the course and register for this live webinar, please click on: